Ear correction
Facts on ear correction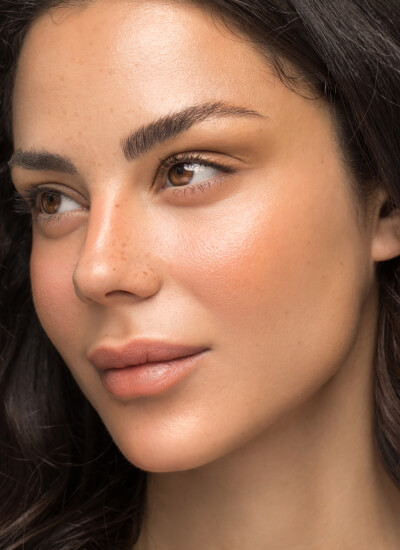 | | |
| --- | --- |
| Treatment methods: | Open operation with cartilage remodelling (ear correction) |
| Treatment duration: | 1,5-2 hours |
| Anaesthesia: | Local anaesthetica |
| Aftercare: | Bandage |
| Removal of sutures: | Absorbable sutures used |
| Presentable: | Depending on hair length, 2-5 days |
| Costs: | From 3,800 € or from 56 € |
Protruding ears can be troubling for adults and children alike. As children, many of those affected suffer the stares and teasing of their classmates. In the worst case, this one problem can pervade a person's entire life, even restricting their professional life as adults.
Protruding ears – often pejoratively called 'jug ears' – occur when parts of the ear muscle are too pronounced. However, surgical ear correction can provide a long-lasting remedy, positioning the ears closer to the head. Ear correction is a relatively straightforward, low-risk procedure and can be a major relief to those affected. If a person feels their earlobes are too big, ear correction can also remedy this.
In principle, ear corrections can be carried out at any age; however, in the case of children we recommend having ear corrections performed before they start school. Acting pre-emptively allows the child to avoid potentially negative situations. Naturally, here at Central Aesthetics we provide support for patients of all ages. We provide expert consultation and treatment, with every aspect tailored precisely to your individual requirements and wishes. To discuss ear correction further, get in touch to arrange a non-binding consultation appointment.
Frequently asked questions on ear correction
Address

---
Central Aesthetics by Dr. Deb
Mainzer Landstraße 65
60329 Frankfurt am Main
Opening hours

---
| | |
| --- | --- |
| Monday | 8:30am - 6:00pm |
| Tuesday | 8:30am - 6:00pm |
| Wednesday | 8:30am - 6:00pm |
| Thursday | 8:30am - 6:00pm |
| Friday | 8:30am - 6:00pm |

and by appointment