Lower eyelid lift
Facts on lower eyelid lifting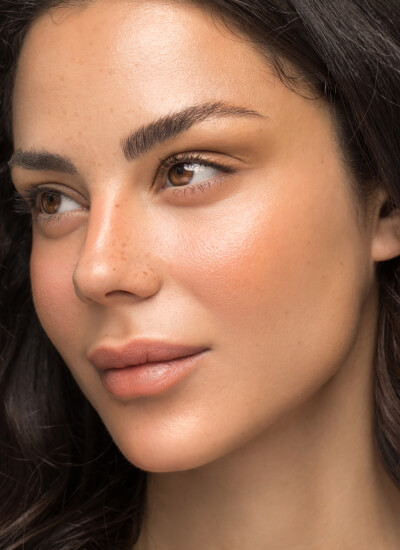 | | |
| --- | --- |
| Treatment methods: | Surgical tightening of lower eyelid skin and treatment for bags under the eyes |
| Treatment duration: | 1,5-2 hours |
| Anaesthesia: | Local or general anaestetica |
| Aftercare: | Cooling, plaster |
| Removal of sutures: | after 5 - 7 days |
| Presentable: | after 5 - 7 days |
| Costs: | From 3,600 € or from 53 € per month |
As we grow older, our facial skin loses its elasticity and begins to slacken. The skin around our eyes is particularly susceptible to this. Small wrinkles and bags under the eyes are often among the first signs of ageing. Changes to our eyelids make our eyes appear tired, drawn and sombre. However, lid lifting can return a radiant expression to the face.
A lower lid lift primarily concerns removing bags under the eyes and any excess skin, achieving lasting results in doing so. In most cases, this relates to protrusions of fatty tissue which occur as a result of natural skin ageing. These protrusions can often be hard to hide with cosmetics, and can be deeply troubling for those affected. In such cases, lower eyelid lifting can produce long-lasting results.
Of course, we'd be delighted to advise you on lower eyelid corrections – call us to arrange a non-binding consultation appointment.
Frequently asked questions on lower eyelid lifting
Address

---
Central Aesthetics by Dr. Deb
Mainzer Landstraße 65
60329 Frankfurt am Main
Opening hours

---
| | |
| --- | --- |
| Monday | 8:30am - 6:00pm |
| Tuesday | 8:30am - 6:00pm |
| Wednesday | 8:30am - 6:00pm |
| Thursday | 8:30am - 6:00pm |
| Friday | 8:30am - 6:00pm |

and by appointment