Facelift
Facts on facelifting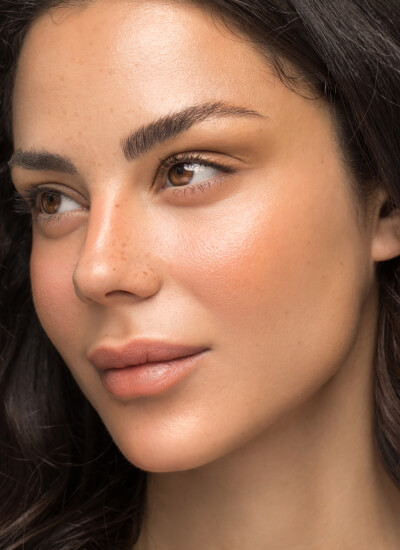 Treatment methods:
Surgical tightening of face/neck region and deep-lying tissues
Treatment duration:
2-5 hours
Anaesthesia:
Local or general anaesthetica
Aftercare:
Gentle compression bandage
Removal of sutures:
after 6 - 8 days
Presentable:
after 6 - 10 days
Costs:
Facelift from 8,500 € or from 125 € per month plus anaesthetic, clinic and accommodation costs
Mini Facelift from 5,500 € or from 81 € per month
As the years go by, time inevitably begins to take its toll on our faces. Our skin loses its elasticity and begins to slacken, to the extent that certain parts of our faces visibly begin to droop. The results can often include prominent facial wrinkles, drooping jowls, bags under the eyes or a double-chin, and the face appears drawn and tired as a whole.
A whole host of factors can play a role in the development of such signs of ageing. External influences like UV radiation can age the skin, as can smoking and a generally unhealthy lifestyle. For some people, the appearance of their skin grows older at a younger age for genetic reasons. This aged appearance can be extremely troubling; those affected often feel that their looks in no way reflect their inner vitality and zest for life.
If minimally invasive applications no longer achieve the desired results, a surgical facelift could be the perfect solution. In this procedure, which lasts several hours, we tauten parts of the facial skin which have become slack, achieving lasting results in doing so. The face regains its natural structure and tone, and appears noticeably rejuvenated.
At Central Aesthetics, we take the time to plan individual facelift treatments for each and every patient. As a result, we can guarantee long-lasting results which tone your natural facial features to your advantage. We'd be happy to advise you personally on a potential facelift. Give us a call to arrange a non-binding consultation meeting at our practice.
Frequently asked questions on facelifting
Address

---
Central Aesthetics by Dr. Deb
Mainzer Landstraße 65
60329 Frankfurt am Main
Opening hours

---
| | |
| --- | --- |
| Monday | 8:30am - 6:00pm |
| Tuesday | 8:30am - 6:00pm |
| Wednesday | 8:30am - 6:00pm |
| Thursday | 8:30am - 6:00pm |
| Friday | 8:30am - 6:00pm |

and by appointment