Upper eyelid lift
Facts on upper eyelid lifting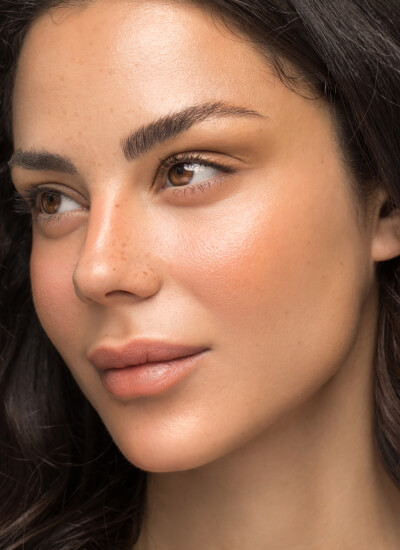 | | |
| --- | --- |
| Treatment methods: | Surgical tightening of upper eyelid skin |
| Treatment duration: | 1 hour |
| Anaesthesia: | Local anaesthetica |
| Aftercare: | Cooling, plaster |
| Removal of sutures: | after 5 - 7 days |
| Presentable: | after 5 - 7 days |
| Costs: | From 2,800 € or from 43 € per month |
When the skin around our eyes begins to lose its elasticity, the eyelids can soon begin to droop. Slackened skin droops over the upper eyelid, rendering the expression tired and worn-out. For those affected, drooping eyelids are a major burden as their expression as a whole takes on a negative tone. These slackened areas of skin can even restrict a person's vision.
However, surgery to tighten and lift the skin of upper eyelids can be an effective remedy for drooping eyelids. This surgical procedure removes excess skin and fat tissue to visibly open up the eye. It involves gently tightening the skin of the upper eyelid. The result is a more alert, more radiant appearance that helps to restore a youthful freshness to the face.
At Central Aesthetics, we perform upper eyelid lifts either as a stand-alone treatment or together with a lower eyelid lift. When planning the operation, we take into account both your wishes and your facial traits and characteristics in order to achieve a natural-looking result. We would be happy to consult you personally on how you can achieve your desired results through upper eyelid tightening.
Frequently asked questions on upper eyelid lifting
Address

---
Central Aesthetics by Dr. Deb
Mainzer Landstraße 65
60329 Frankfurt am Main
Opening hours

---
| | |
| --- | --- |
| Monday | 8:30am - 6:00pm |
| Tuesday | 8:30am - 6:00pm |
| Wednesday | 8:30am - 6:00pm |
| Thursday | 8:30am - 6:00pm |
| Friday | 8:30am - 6:00pm |

and by appointment