Hyperhidrosis
Facts on hyperhidrosis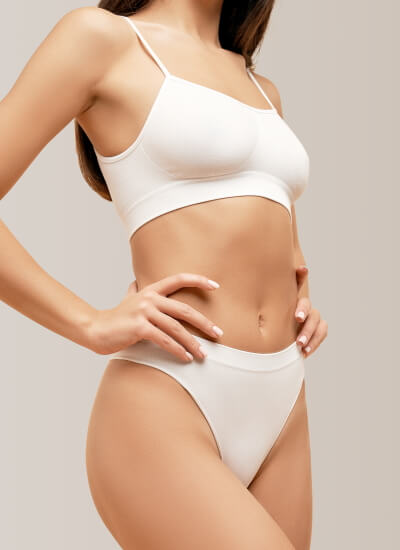 Treatment methods:
Botox or suction curettage
Treatment duration:
30 min to 1,5 hours
Anaesthesia:
Local anaesthetica
Post-treatment:
Gentle compression
Presentable:
1–2 days for suction curettage; immediately after Botox
Perspiration is an entirely natural process which the body uses to cool itself in high temperatures. How soon and how much we sweat differs from one person to the next. However, some people suffer from abnormally increased sweating. Hyperhidrosis is a condition in which a person's hands, feet or armpits produce more sweat than usual without any apparent cause.
Heavy sweating is doubly troubling for those who suffer from it. On the one hand, the problem can't be controlled or remedied by conventional means; on the other hand, in social environments excessive sweating is often perceived as a sign of poor hygiene, which sets in motion a vicious cycle of its own. Many of those who suffer from hyperhidrosis bear a heavy burden and limit their social life as a result.
Two methods in particular have proven to be effective treatments for hyperhidrosis: Botox treatments and surgery to remove the sweat glands. While Botox injections need to be repeated at regular intervals, removing the sweat glands allows us to achieve long-lasting results. We would be happy to discuss the advantages and disadvantages of each treatment with you in our practice.
Frequently asked questions on Hyperhidrosis
Address

---
Central Aesthetics by Dr. Deb
Mainzer Landstraße 65
60329 Frankfurt am Main
Opening hours

---
| | |
| --- | --- |
| Monday | 8:30am - 6:00pm |
| Tuesday | 8:30am - 6:00pm |
| Wednesday | 8:30am - 6:00pm |
| Thursday | 8:30am - 6:00pm |
| Friday | 8:30am - 6:00pm |

and by appointment