Rhinoplasty
Facts on rhinoplasty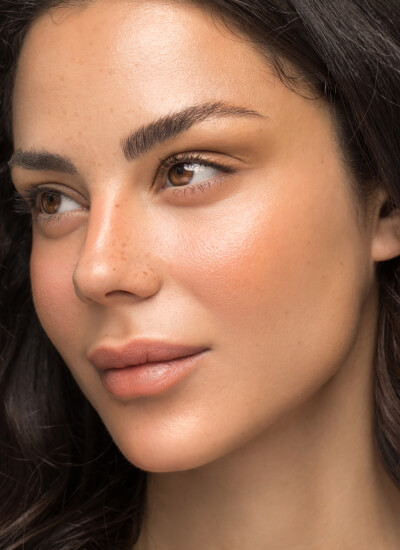 Treatment methods:
Open or closed operation
Treatment duration:
2-5 hours
Anaesthesia:
General anaesthetica
Aftercare:
After 1 week, internal and external splints are removed; bandages also used; check-ups after 6 weeks, 6 months, 1 year
Removal of sutures:
Absorbable sutures used
Presentable:
After 8 - 10 days
Costs:
Open septorhinoplasty from 7,900 € or from 115 € per month plus anaesthetic, clinic and accommodation costs
Open secondary septorhinoplasty from 8,600 € or from 126 € per month plus anaesthetic, clinic and accommodation costs
The nose is far more than an important sensory organ: as a defining facial feature, it affords our expressions their unique, unmistakeable character. This makes it all the more upsetting for people who feel their nose just doesn't suit them.
Many people feel their nose is too big or too broad, while others are bothered by an obvious hump in their nose. However, rhinoplasty – also known as 'nose correction' or, colloquially, a 'nose job' – allows us to remedy such flaws and help the person in question to find a new sense of self-confidence. In doing so, we place particular emphasis on creating an aesthetically formed nose that blends in harmoniously with the rest of the patient's face. To achieve this, we consult each and every patient in detail about their specific issues and wishes.
Often, other people don't even notice that a nose correction has been performed because they look at a person in their entirety. At Central Aesthetics, we make patients aware of this fact so that, if they go ahead with the procedure, they have realistic expectations of the results.
In our practice, we offer both open and closed rhinoplasty as well as minimally invasive methods. Treatments using hyaluronic acid or special sutures are perfect alternatives for patients hoping to make minor adjustments to their nose, allowing them to achieve their desired results without surgery.
Frequently asked questions on rhinoplasty
Address

---
Central Aesthetics by Dr. Deb
Mainzer Landstraße 65
60329 Frankfurt am Main
Opening hours

---
| | |
| --- | --- |
| Monday | 8:30am - 6:00pm |
| Tuesday | 8:30am - 6:00pm |
| Wednesday | 8:30am - 6:00pm |
| Thursday | 8:30am - 6:00pm |
| Friday | 8:30am - 6:00pm |

and by appointment